In Ushuaia, PONANT supports Garrahan Foundation's ecological and solidarity project
Acting together for sustainable tourism
Since January 2020 PONANT Foundation chose to support the Argentinian Garrahan Foundation that collect in Ushuaia recyclable waste accumulated on board the ships on their return from our cruises in Antarctica and sell them to help to purchase and repair equipment at the Garrahan Paediatric Hospital, train health teams and help fund after care homes for sick children and their families.

An inspiring and long-term partnership
A win-win initiative, it combines environmental protection and support for the most disadvantaged, contributing to better waste management in the region of in the region of Ushuaia. In 2020, PONANT collected and donated to the Garrahan Foundation a symbolic four cubic metres of waste (aluminium cans, paper, plastic bottle tops) as its first contribution, with a view to an ambitious long-term partnership.

A key objective is to implement a procedure for sorting and reusing waste from cruise ships to Ushuaia and encourage other companies to follow suit
Wassim Daoud, Sustainable Development & CSRE Manager for PONANT
The Garrahan Foundation
The Garrahan Foundation encourages solidarity between the different sectors involved in the health of children and adolescents in Argentina in partnership with the Garrahan Paediatric Hospital in Buenos Aires and hospitals in other provinces in the country.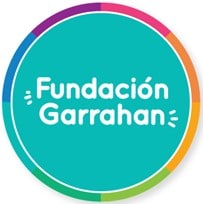 PONANT Foundation
PONANT established its Foundation in 2019 to protect the oceans, polar regions and encourage exchanges between peoples. promote sustainable tourism seriously, PONANT also wants to further its efforts in areas that are close to the company's heart. That is by supporting projects focusing on research, awareness-raising and conservation.