"Women of the Poles" : Discover the Antarctic and the Arctic with renowned women explorers
PONANT joins forces with French association Le Cercle Polaire and pays tribute to polar adventurers with its "Women of the Poles" initiative. Renowned for being extremely arduous, polar expeditions are also a symbol in the fight for gender equality and against all forms of discrimination towards women. As explorers, photographers and polar scientists from across the world, these women are now writing history and achieving exploits that more than match those of the mens.
Three outstanding women aboard for expedition to the Antarctic
Laurence de la Ferrière, Tiina Itkonen and Kate Leeming have been invited to talk about their exploits and vision of women's polar expeditions on board L'Austral, which recently sailed in the Antarctic.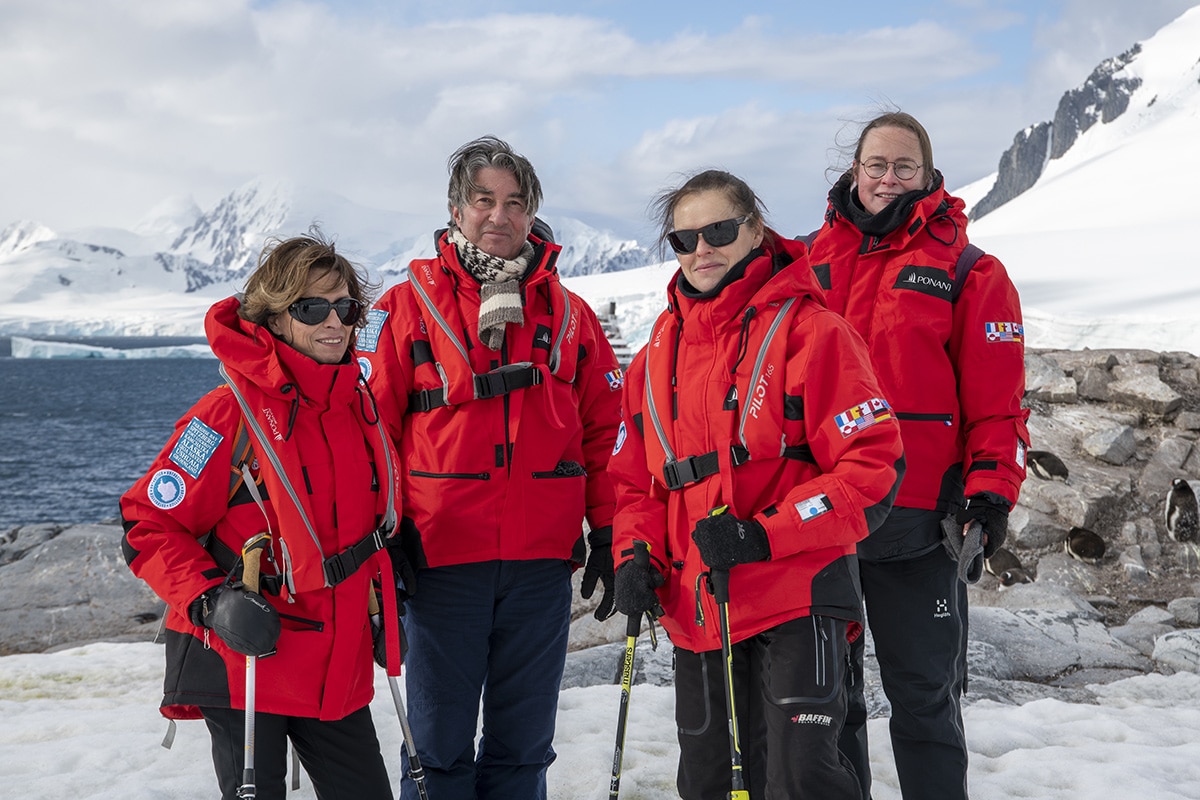 Today all my energy is devoted to furthering knowledge of Antarctica, a continent of unrivaled beauty that is ultimately so vulnerable.
Laurence de la Ferrière.
Explorer, mountaineer and lecturer, Laurence de la Ferrière is the first French woman to reach the South Pole and the only woman in the world to have crossed the entire Antarctic continent alone. Discover an interview on our online magazine, Escales.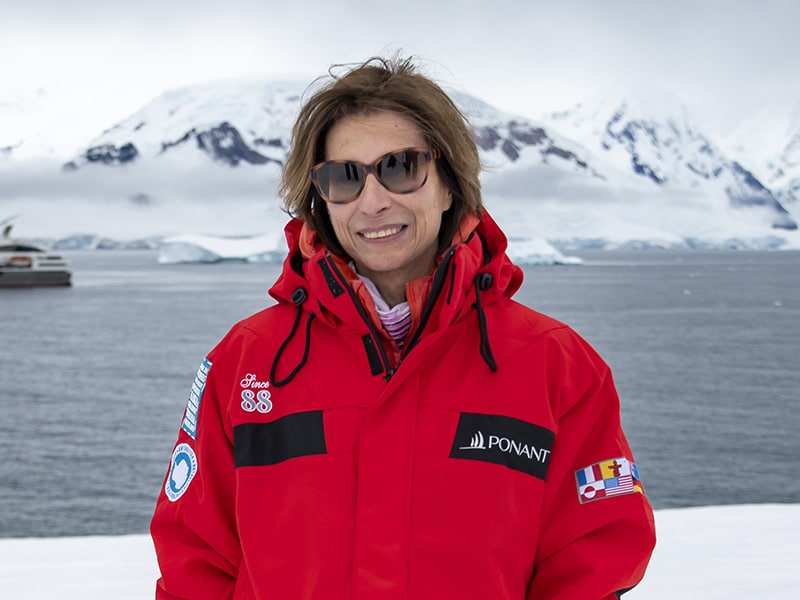 A world-renowned photographer, the Finn Tiina Itkonen has accumulated over 1,500km of expeditions by dog sled, fishing boat, sailboat, helicopter, etc. along west Greenland's coast.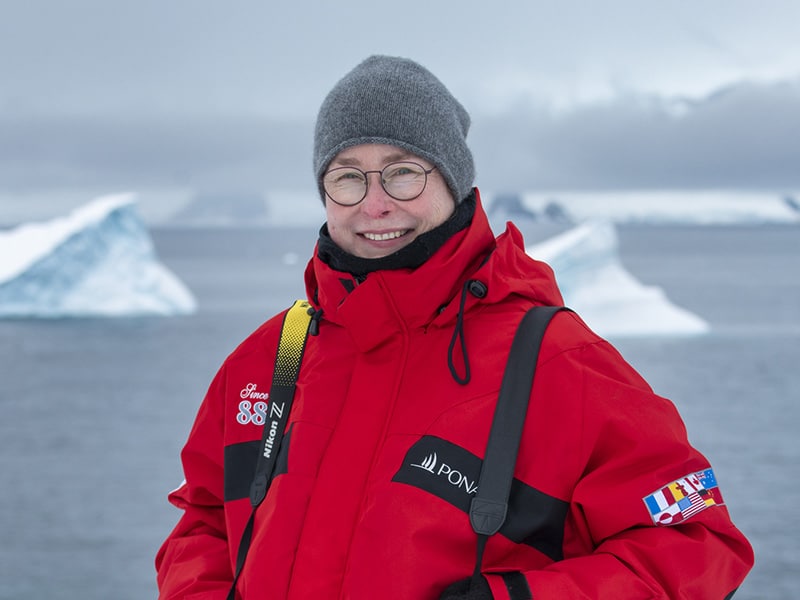 Australian, Kate Leeming, who has already cycled a distance totalling more than twice the Earth's circumference, is preparing for her next challenge : to be the first to cycle across the Antarctic continent.

In addition to the physical challenges, polar exploration remains a battle of mental resilience. This is where I think women may have an advantage.
Kate Leeming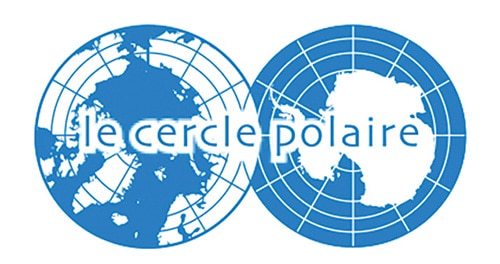 Le Cercle Polaire
The United Nations Agenda 2030 considers gender equality as a "necessary condition to ensure a peaceful, sustainable and prosperous world". To contribute to this 5th Sustainable Development Goal, "Women of the Poles" asked 50 polar adventurers to give first-hand accounts of their exploits and the spirit in which they were undertaken. All will appear in a digital booklet that will soon be online and available to everyone. Their testimonies can also be found on Facebook and on Le Cercle Polaire's website.

As a female explorer, I try to capture elements of Arctic beauty with my photos to raise public awareness of how fragile the polar regions are now.
Tiina Itkonen
"Women of the Poles" continues…
PONANT's support for "Women of the Poles" is for the long-term, with two new expeditions welcoming women explorers, aboard L'Austral in August 2023 and Le Commandant Charcot in August 2024.