Welcome to our website!
Find out how to access your personal area step by step and discover all of your important information.
Log in to your personal area
1. Click on this link https://en.ponant.com
2. Click on the "Login" tab at the top right
3. Click on "Access your pro space" to log in

If you don't have an agent account, click on "create your account".
If you already have an account with PONANT and you don't remember your agency code, please contact your sales representative.
NEW: You only have to log in once and your details will be saved (make sure you've enabled cookies to do this)!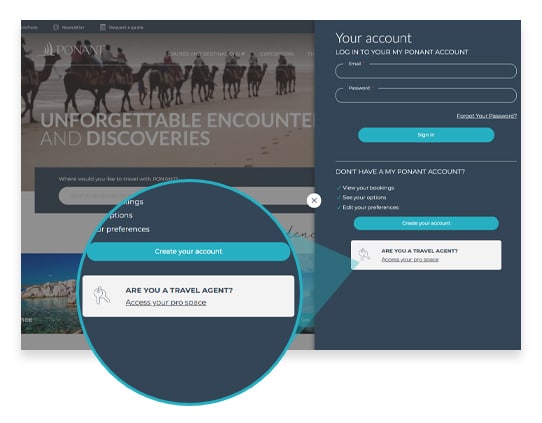 Your AGENT AREA homepage
Easily find your agency number.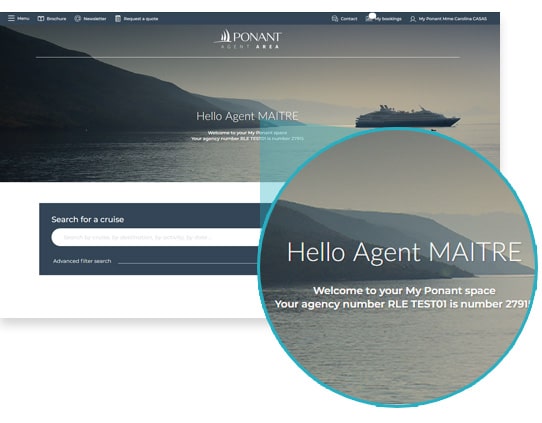 Search for a cruise
You can find a cruise in the search bar by searching for a code, name, destination, activity or even a departure date. For advanced search, click on the filter under the search bar.
IMPORTANT: to view your search results, click on "Apply" and then "Search"!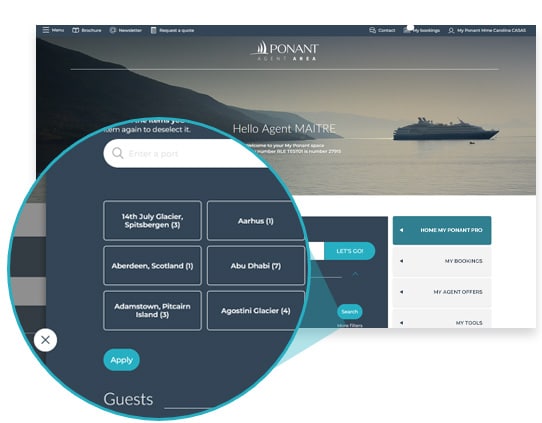 Your bookings
Click on the "my bookings" tab to easily find all your current and past bookings, as well as advice to pass on to your clients before their departure.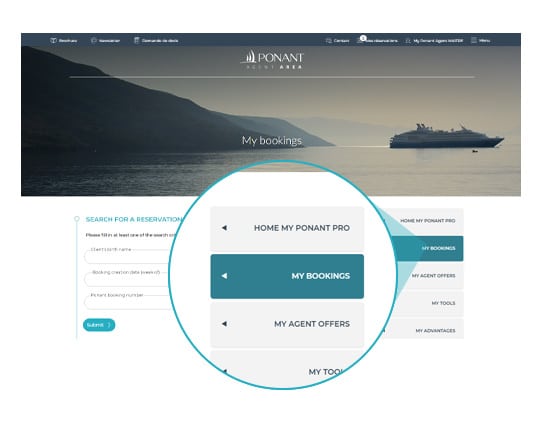 Your agent offers
Find your exclusive offers at any time to travel with PONANT.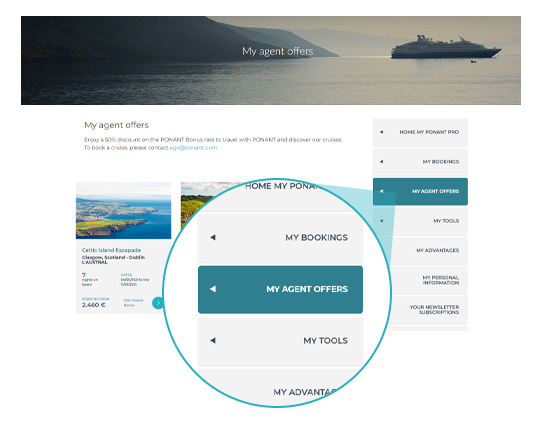 Your Marketing tools
Find all of your sales tools to get to know the company and promote our cruises to your customers (brochures, sales guide, customer benefits and commercial leaflets, training videos, window posters etc).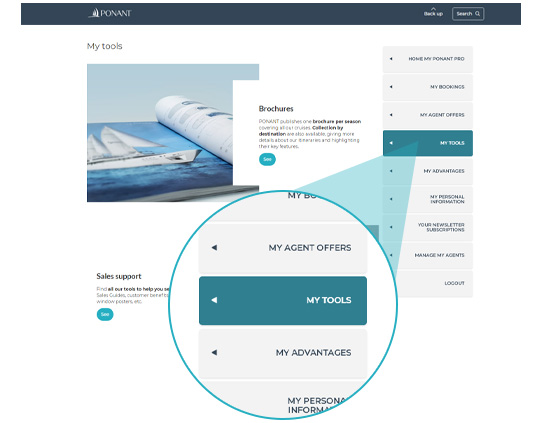 Your advantages
Find all our strong commitments toward our partners.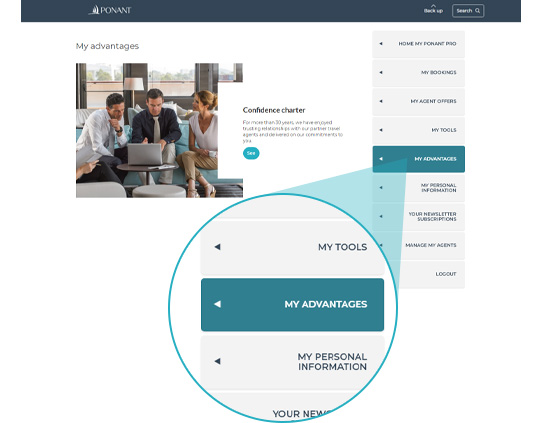 Your personal information
Here you will find your profile details as well as those of your agency. You can also change these to make sure you are receiving all of our communications.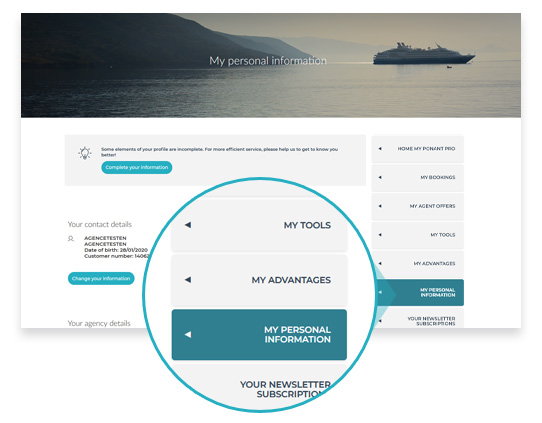 Your communications preferences
In order to best meet your needs, you can choose how you wish to receive information from PONANT.